Who. . .What. . .When. . .Where. . .Why?
The idea of this web site came about when two old friends, (Los Angeles, CA) and (Cincinnati, OH), decided to stop off at the Mojave Phone Booth while driving from Los Angeles to Las Vegas.
Many had asked about this lonely phone booth. Was it for real -- or a hoax? What does it look like? What do you do there? We provide most of the answers here at http://www.cinderpeak.com.
The photographs of this tour were shot on November 16, 1999. This photo tour is narrated as though approaching the booth from Los Angeles.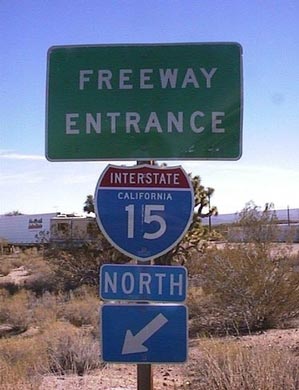 We drove north out of Los Angeles to Interstate Highway 15 and into the Mojave National Preserve.